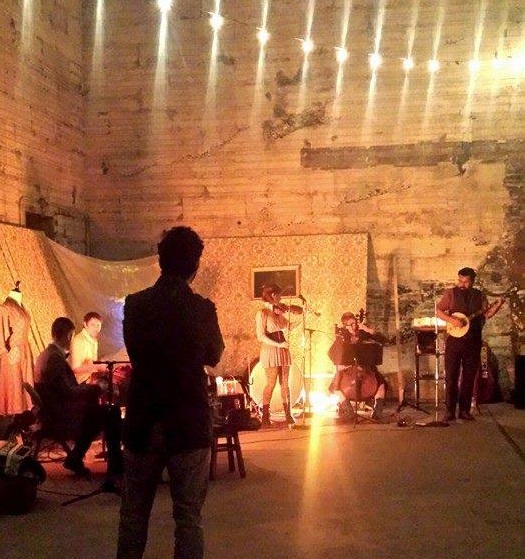 Saturday, February 20, 2016
All Ages
Doors at 7:30
Tickets are $10 and available at Stinkweeds Records or online through paypal. $1 service charge for tickets purchased online.
Raffles will be held for local art, music and gift cards for local businesses.
We are very excited to present this rare occasion of live music at Modified Arts in Downtown Phoenix. This show is to benefit the restoration and adaptive reuse of one of the few remaining historical buildings in the Roosevelt Row area. This 100+ year old house was slated for demolition in the wake of a massive land deal on the north side of Roosevelt Street in Downtown Phoenix. Of the houses on that side of Roosevelt, this may have been one of the only surviving pieces of history. Kimber Lanning couldn't stand to see another beautiful, historic building torn down, in our city. So she jumped through so many hoops to see that it could be saved. Driven by her passion for her city and an appreciation for the history that is often over looked, she made arrangements to have the house moved across the street, next to Modified Arts. Take a second to think about moving an entire house.
This is not only an effort to save an old house from demolition. Kimber plans to use this space as the headquarters for Local First Arizona, as well as a welcome center for Roosevelt Row. There is a very long list of things that need to take place to get the house up to current building code and since the plan for this building's use is to benefit the community, we are reaching out to you for support. Your attendance will not only show your support for music and the arts, but also your appreciation for the history of downtown Phoenix and our need to preserve the buildings and culture that give us a deeper sense of identity.
Thank you for your support!