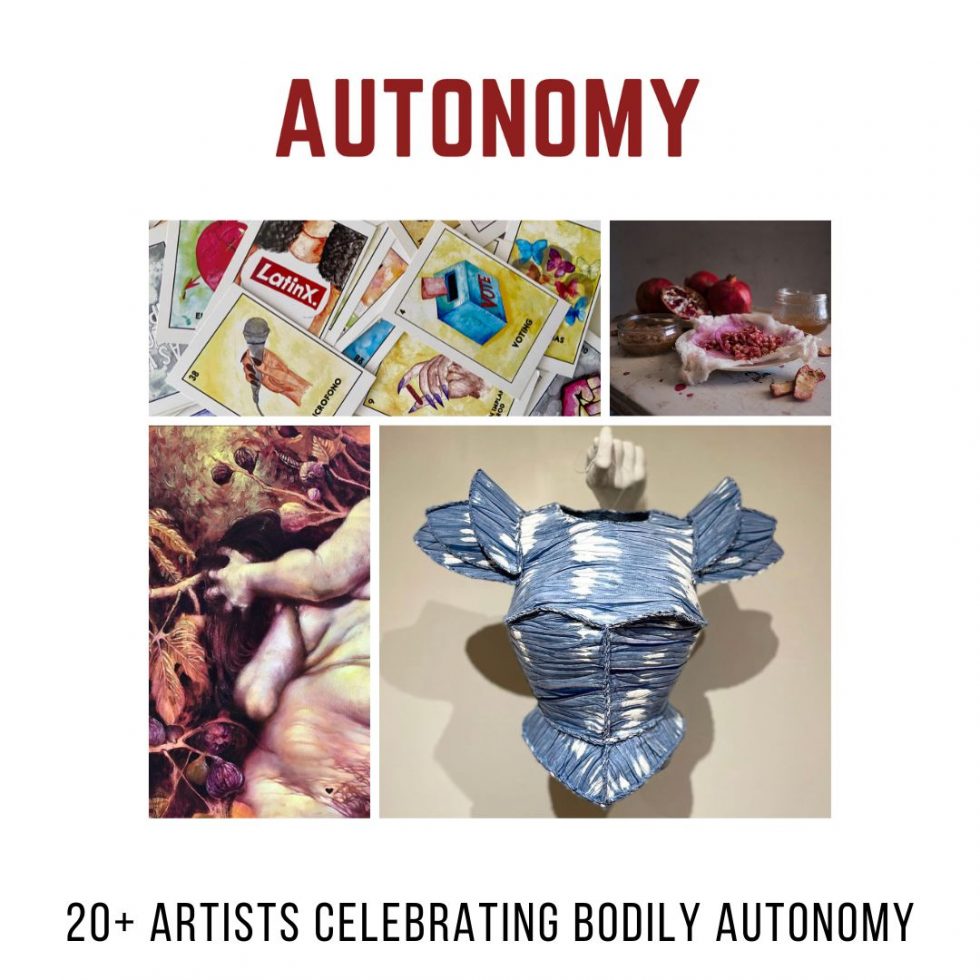 D A T E S
July 15 – August 13, 2022
Alejandra Pablos, Amanda Mollindo, Angelica Willis Smith, Ann Morton, Anna Claire Hafner, Brandi Read, Caitlyn Swift, DiAn, Fatema Abizar, Isabella Canzano Delgado, Jessie Brendemuhl, Luz Pacheco, Neya Salazar, Paige Daniel, Saskia Jorda, Stephanie Guillermina Castro, Summer Young, Susan Allred, Willbliss Kim.
Opening Reception: July 15, 2022. 6-9PM
Closing Reception: August 5, 2022. 6-9PM. Saturdays 6-9PM
Modified Arts presents Autonomy, a 20+ artists community survey of expression celebrating autonomy. Arizona based organizers, first time exhibiting artists, and renowned artists are all included.

Autonomy: The capacity to adequately self-govern one's own beliefs and actions.

The goal of this show is to provide space for a multitude of voices in the Arizona based artist community as they share their relationship to autonomy within their own experiences. This may look like overcoming superficial taboos, making decisions for economic and health security, expressing sexual pleasure, freedom of reproductive choice, pride in identity, right to privacy, etc.
Experiences show that the battle for autonomy is both shared and unique. These artists are shared in their breaking of social expectations but are unique in the external factors that can oppress their autonomy such as access to wealth, immigration status, and cultural and religious upbringing. Though we may have varying external factors affecting our self-determination, solidarity can be built in the commonality of oppressed autonomies.
Curated by Melissa Koury. Support provided by Katherine Del Rosario, Modified Arts, Kimber Lanning and Merryn Alaka.
The content of this exhibition includes some imagery and topics of that may be sensitive for some audiences. Featured promotional artists left to right: Stephanie Guillermina Castro, Amanda Mollindo, Caitlyn Swift, and Susan Allred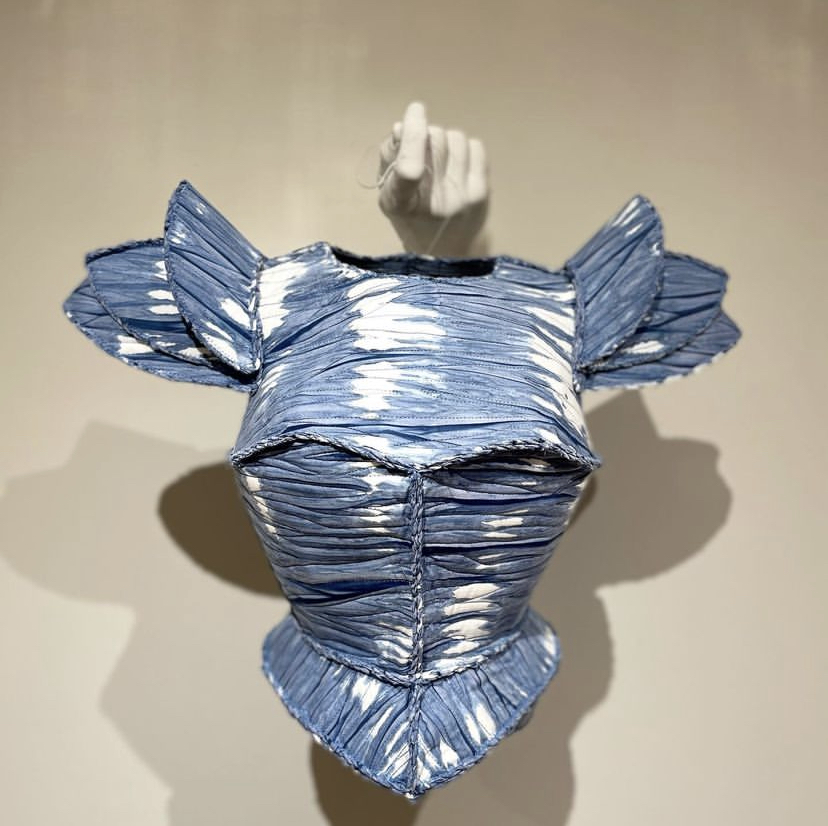 Susan Allred
Susan Allred is a mixed media artist who works primarily with fiber to explore the ways it affects and reflects our daily lives. In June 2022, Allred's "How Does Your Armor Grow?" received First Place at Mesa Community College's 2022 Annual Juried Student Art Show. In May 2020, Allred's mixed media piece "Invitation to a Tea Party" was awarded Best in Show at Mesa Community College's 2020 Annual Juried Student Art Show. In July 2020, she received a grant from The Carmody Foundation's Art For Good Arizona Project. In 2019, her fiber sculpture Bound was selected to appear at the Eric Fischl Vanguard Showcase, at the Phoenix Art Museum and in the Eric Fischl Gallery, where it was awarded Second Place in the 3D Media category. Allred has been an artist member at Eye Lounge contemporary art space since February 2020 and co-president of the gallery since Jan 2022. She lives and works in Tempe, Arizona.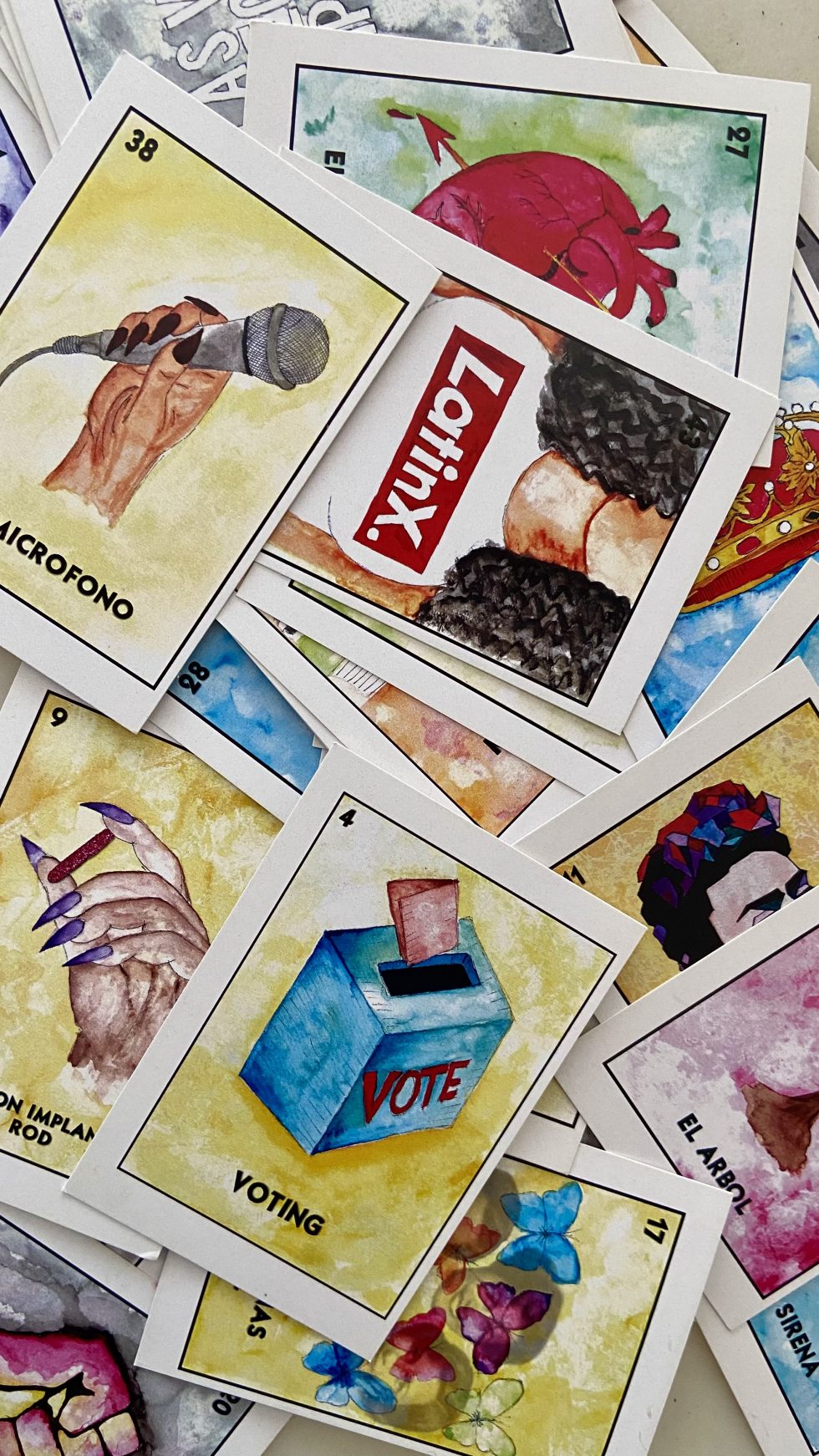 Stephanie Guillermina Castro
Stephanie Guillermina Castro, also known by her peers as Castro, is a first generation Queer Andean woman of Mapuche & Muisca decent. She is passionate about creative storytelling, event & community organizing and supporting others through birth work and other healing modalities. She is a multi-medium creative guided by her ancestors through the practice of paint, graphic art, performance, poetry and event curation. Born and raised on Lenape, Canarsie & Matinecock land, Castro also spent a majority of her upbringing in her parents' homelands of what is currently known as Colombia & Chile. This connection and access to her ancestral lands has deeply influenced her outlook on the human experience and her role as a Condor on Eagle land. In her art she enjoys diving into narratives of Andean Indigeneity & spirituality, the myths of latinidad & the repercussions of colonization, intergenerational trauma, and gender & sexuality. Castro would like to express deep gratitude towards her ancestors who guide & protect her.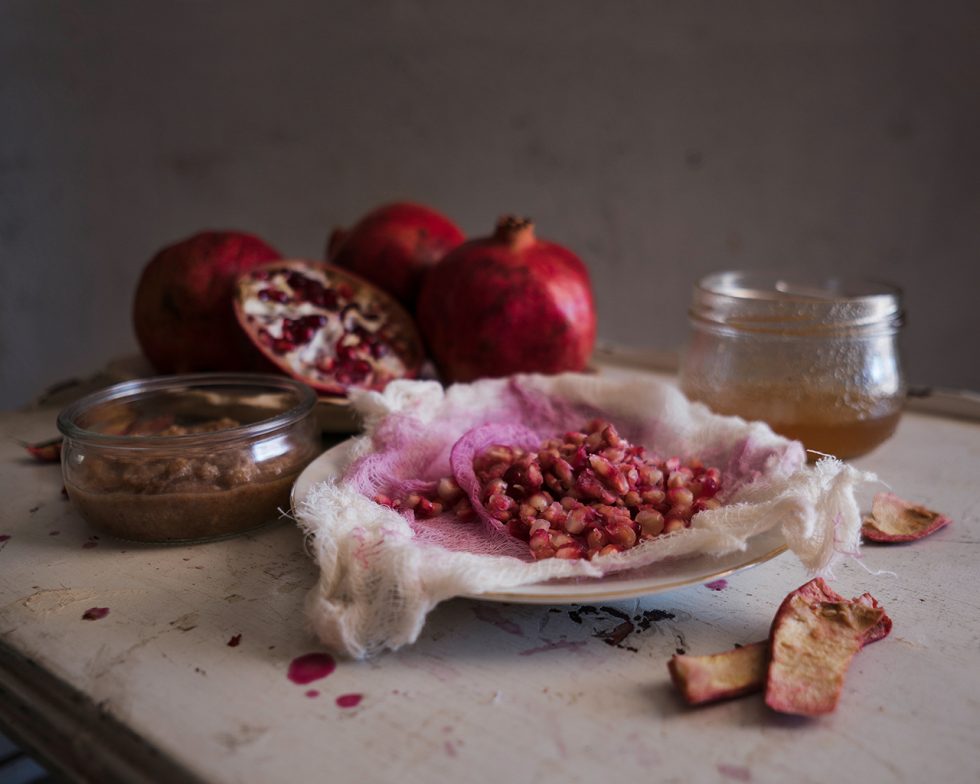 Amanda Mollindo
Amanda Mollindo is a Mexican-American artist who grew up in Yuma, Arizona. She uses photography to connect personal experiences to the social conditions that have impacted us collectively.
Amanda's creative practice is both visual and community-based. She closely collaborates with advocates and nonprofit organizations to uplift voices in the margins through imagemaking, storytelling, and design. While her current work focuses on reproductive justice, she has explored themes of family, place, and liberation since she was first introduced to photography as an artform in 2009.
Amanda received a BFA in Photography at Arizona State University in 2015 and currently lives in Phoenix, Arizona. Her work has been recognized by the Society for Photographic Education, the Scottsdale Museum of Contemporary Art, the Arizona Commission on the Arts, and more.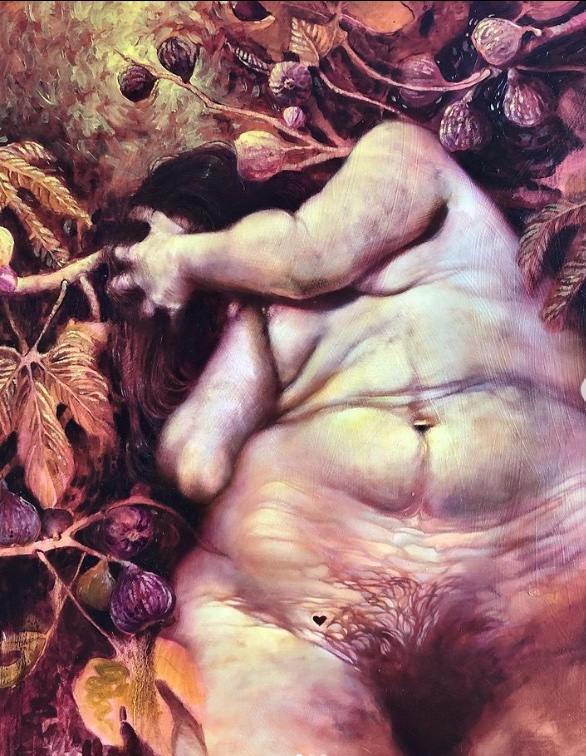 Caitlyn Swift
Caitlyn Swift is an Arizona based visual artist focusing primarily on oil painting and 2D media. Swift was awarded with Best of Drawing and Best of Painting by the Luis Bernal Gallery before entering the University of Arizona in 2018, going on to earn her bachelor's in fine arts, graduating Summa Cum Laude in 2020.
Caitlyn is a published artist, and has work featured in Sandscript Magazine (2019 Edition), Polaris Magazine (Spring 2020 Issue), as well as Persona Magazine (2021 Issue, Vol, 42 and 43), two of which she was awarded first place in the visual arts category. She attended her first artist in residence program at Chateau d'Orquevaux, France in June of 2022, and was awarded the Denis Diderot Grant in support of the residence. Caitlyn will be attending the Herberger Art Institute at Arizona State University in pursuit of a masters in fine arts beginning in August of 2022.