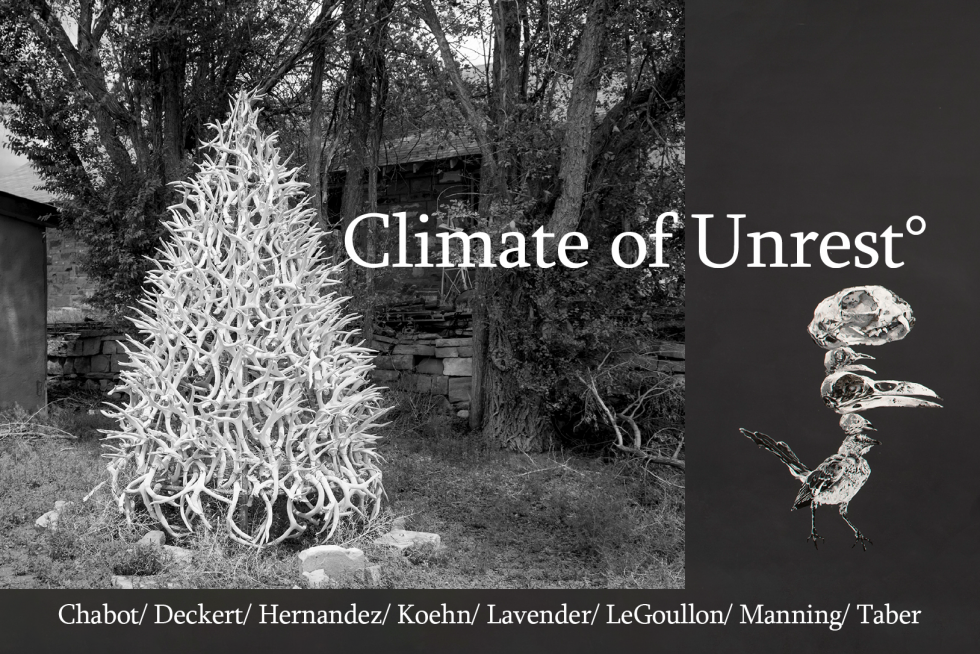 D A T E
July 19 – Aug 10, 2019
Jeff Chabot, Sean Deckert, Luis G. Hernandez, Molly Koehn, Carolyn Lavender, William LeGoullon, Andrew Manning, and Lizzy Taber
Opening Reception
July 19
Closing Reception
August 2
Modified Arts presents Climate of Unrest. This exhibition examines the complex and evolving threads between nature and humanity, exposing disconnects within shared environments made up of the collision between the natural and manufactured.

In this vein, artists present various forms of media and output that explore a primitive longing for purpose in the terrestrial, and question learned systems both documented and fictitious.
Gallery Hours:
Local First Arizona staff:
Monday-Friday, 9 a.m.-5 p.m.
Gallery staff:
First Friday, 6-10 p.m.
Third Friday, 6-9 p.m.
Saturday, 12-4 p.m.
Or by appointment, scheduled by E-mail.
Modified Arts
407 E. Roosevelt St.
Phoenix, AZ 85004
www.modifiedarts.org