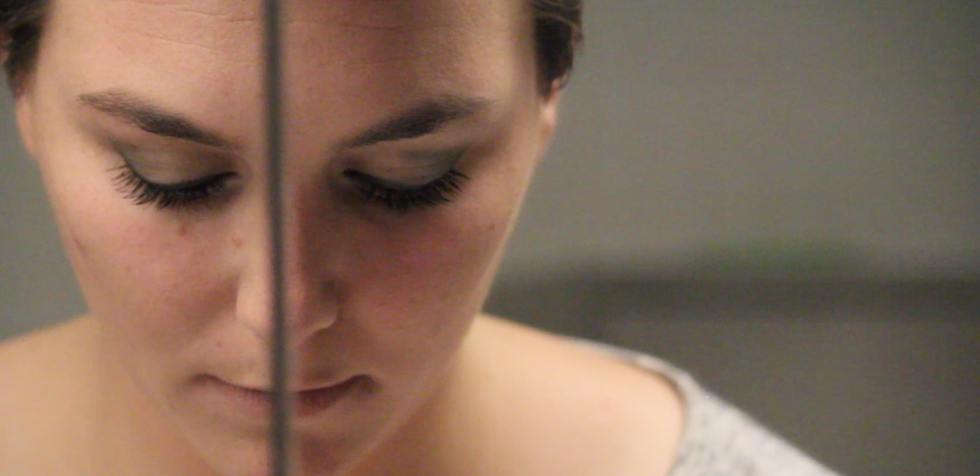 Asking for It: The Consent Project
Created and Performed by Chelsea Pace
March 21-April 12, 2014
Opening Performance:
Third Friday, March 21, 2014, 6-9pm
Friday performances 6-9pm
Saturday performances 7-10pm
ASU School of Film, Dance and Theatre MFA candidate Chelsea Pace opens her performance installation, ASKING FOR IT: THE CONSENT PROJECT, at Modified Arts in downtown Phoenix on Friday, March 21, with performances scheduled on weekends through April 12 (complete schedule above).
Pace describes ASKING FOR IT: THE CONSENT PROJECT as an "immersive media and performance installation exposing the assumption that behaving a certain way denotes a woman 'asking for it' – 'it' being rape and sexual assault." The piece digs into date and acquaintance assault, replicating through sculptural and mediated elements, projection, and complex sound design the environments in which such assaults happen.
"For several years, I have looked closely at the relationship between sex and violence, and what is called 'rape culture,'" explains Pace, one of the Phoenix area's most dynamic and respected fight choreographers (two-time Zoni Award winner). "The project was born out of a need to investigate what consent really means in a society that put 'Blurred Lines' by Robin Thicke at the top of the charts. In the courts and the media, we hear that sexual assault is justified by the way a victim dresses, how much one drinks, or the number of previous partners a person has had. 'ASKING FOR IT seeks to clarify, for a society with blurred vision, the line between consensual sex and sexual assault in a culture that tolerates rape jokes and considers cat-calling an acceptable way to 'compliment' someone."
The installation will run three hours each night, with audiences free to come and go at will.. Given the nature of the subject, the installation is not appropriate for young children, yet is particularly suitable for older teenagers who may be directly confronting these issues. "It is my intention to call awareness to the behaviors that support this culture of victim-blaming, and encourage audience members to examine their own behavior through this creative work."
ASKING FOR IT: THE CONSENT PROJECT is sponsored by the School of Film, Dance and Theatre, Herberger Institute for Design and the Arts, Arizona State University.

Admission to the installation is free, but donations are accepted.

For more information, please visit www.chelseapace.com/askingforit
Gallery Hours:
Local First staff:
Monday-Friday, 9 a.m.-5 p.m.
Gallery staff:
First Friday, 6-10 p.m.
Third Friday, 6-9 p.m.
Saturday, 12-4 p.m.
Or by appointment, scheduled by E-mail.
Modified Arts
407 E. Roosevelt St.
Phoenix, AZ 85004
www.modifiedarts.org