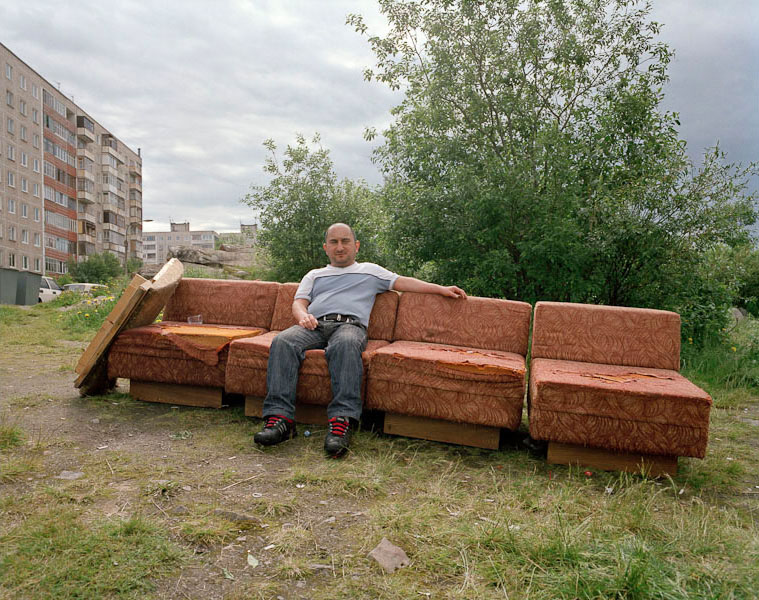 Exhibition Dates:
April 20 – May 12, 2012
Opening Reception:
April 20, 2012, 6-9pm
Photography '12 is a survey of four emerging photographers that bring their own unique perspectives, concepts, and photographic styles to the exhibition. Included are works from local and national artists Dana Buhl, Jeff Rau, Eduardo L. Rivera, and Nadia Sablin.
Dana Buhl's montage of color photographs reference William Eggleston's depictions of the American landscape but in a fragmented and non-linear narrative.
In large format and black and white film, Eduardo L. Rivera photographs a neighborhood corner store in South Central Phoenix, focusing on the local residents and culture of an evolving city.
Jeff Rau's conceptually-based images of himself climbing trees are paired with notations and sketches of the tree's framework, suggesting an examination of natural structures, human/nature coexistence, and the simple joy of tree climbing.
Nadia Sablin's large format color images of the seaport city of Murmansk, Russia reflect a rich culture faced with modern economic challenges as well as population decline.
Modified Arts is open 1st and 3rd Fridays, 6-9pm and Saturdays 12-4pm. The gallery is also open by appointment.