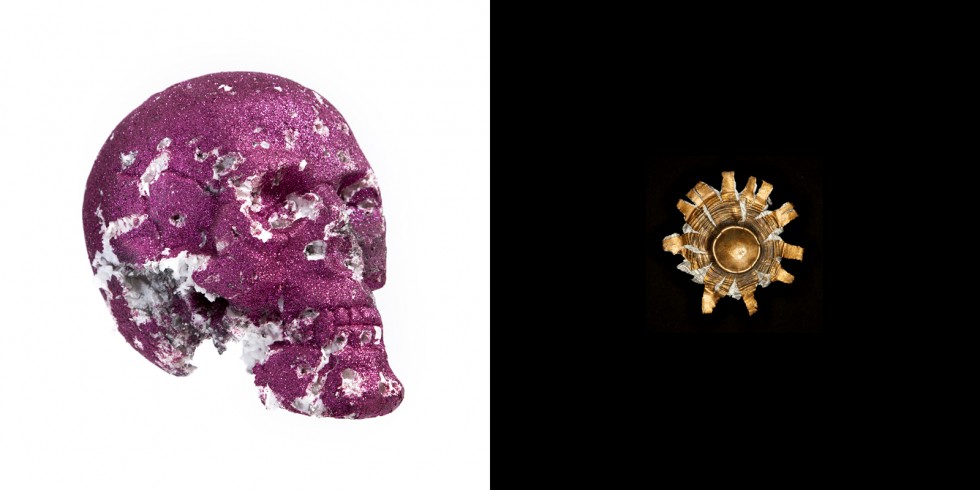 William LeGoullon
"(Un)Intended Targets"
January 15 – February 13, 2016
Presented as part of PhotoTapas 2016

Opening Reception: Third Friday, January 15, 6-9pm
First Friday Reception: First Friday, February 5, 6-10pm
Artist Q&A: Saturday, February 13, 12-4pm
It's been 7 years since Modified Arts hosted a solo show of William LeGoullon's work, but in that time he has continued to grow his career, exhibiting his work both nationally and internationally including exhibitions in Los Angeles, Philadelphia, San Francisco, Fort Collins, Santa Barbara, Seattle, and Belgrade, Serbia. As a contributor to and supporter of the Phoenix arts community for over a decade, we are pleased to present his latest body of work; "(Un)Intended Targets" featuring a series of photographs produced over the last three years.
Exhibition Statement:
(Un)Intended Targets is concerned with the abusive and often unregulated relationship among recreational shooters and specific locations frequently visited by them in central Arizona. By referencing a trajectory that has overshadowed the western frontier since men from the east first traveled here, William examines the experiential sense of a present-day landscape obscured by the familiar and romanticized image of a gun-toting cowboy. A thread within the fabric of American culture, firearms have traditionally orchestrated dominance not only over opposing human forces, but geographic as well. This pursuit of dominance continues today as a perplexing narrative yielding a disregard for land while simultaneously providing opportunity for strangely seductive amusement, and even, arguably, a reason to affiliate with nature, for better or for worse.
He is interested in exploring the ways that tangible items can portray and embody a landscape, both literally and metaphorically. The objects he finds and photographs have been thoughtlessly left behind, often on National Forest Land, after being used for legal and illegal target practice. The puzzling characteristics these remnants acquire due to forces both human and natural help to reinterpret them as representations of both pleasure and violence. This association mimics that of a picturesque desert fiercely interrupted by gunfire, target debris, and the sulfuric smell of shells and casings. Drawing connections to the lawless and erratic nature of the once wild west, William provides context to these environments and the various symmetries between nature and the human experience.
Gallery Hours:
Local First Arizona staff:
Monday-Friday, 9 a.m.-5 p.m.
Gallery staff:
First Friday, 6-10 p.m.
Third Friday, 6-9 p.m.
Saturday, 12-4 p.m.
Or by appointment, scheduled by E-mail.

Modified Arts
407 E. Roosevelt St.
Phoenix, AZ 85004
www.modifiedarts.org