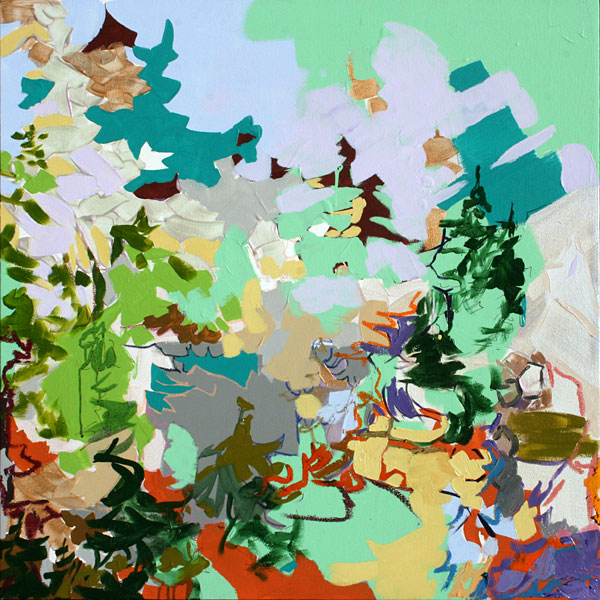 Exhibition Dates:
Sept. 21 through Oct. 13, 2012
Opening Reception
Sept. 21, 6-9pm
With nature as inspiration, Los Angeles-based artist Heather Lembcke paints abstract landscapes using techniques borrowed from ink drawing to render a consistent palette of line, form, and color. Her paintings recall nature's inexorable chaos, however beautiful in its simplicity, through dense patterns and brush strokes that reflect a sense of controlled disorganization.
Download Press Release
Modified Arts is open 1st and 3rd Fridays, 6-9pm and Saturdays 12-4pm. The gallery is also open by appointment. Please contact us for private viewing.