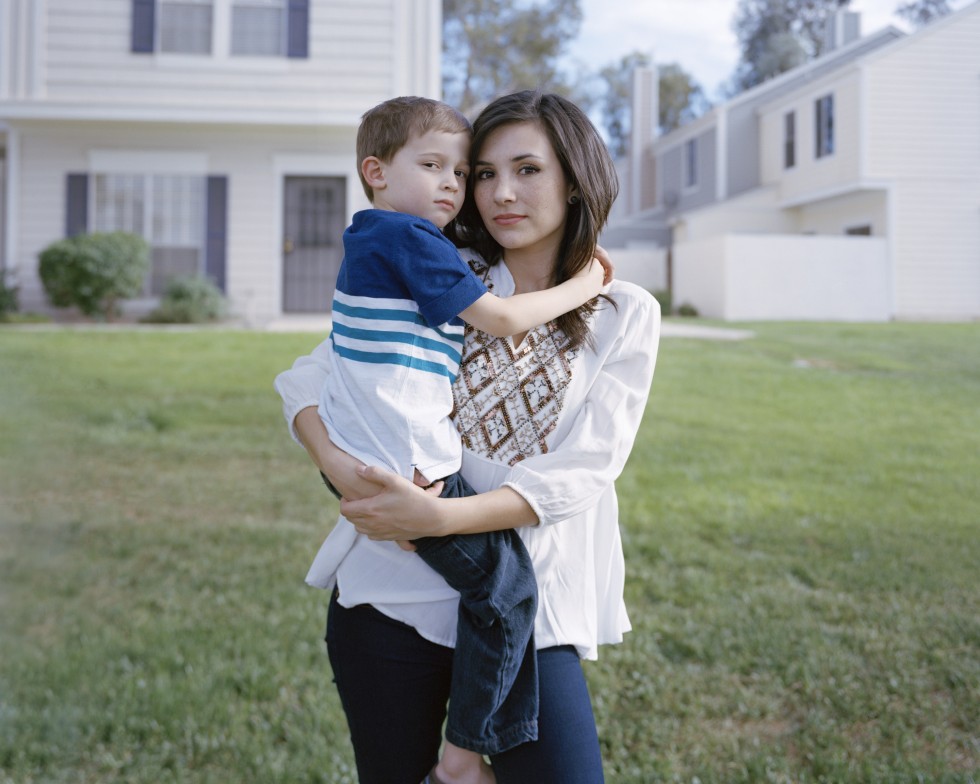 "Young Mothers"
A BFA Thesis Exhibition by Amanda Mollindo
April 17 – May 9, 2015
Opening reception: Third Friday, April 17, 6-9pm
Closing reception: First Friday, May 1, 6-10pm
Over nearly 16 years of exhibitions, Modified Arts has maintained a commitment to showcasing, diverse challenging work from artists of a variety of exhibitions. Opening Friday, April 17, the gallery is proud to present the thesis exhibition of rising Phoenix-based photographer, Amanda Mollindo, entitled "Young Mothers." While based in photography, the multimedia exhibition includes video and sound elements to compose a full narrative of what it means to be a teenage mother–outside of the MTV hysterics and media exaggeration.
All of Mollindo's subjects are united in their basic experience, but their stories are diverse. Through this exhibition, Mollindo aims to tell a variety of stories rooted in power and perseverence; what is the true, lived experience of a young mother?
Mollindo's work has featured at Art Intersection, First Studio, Northlight Gallery, and Gallery 100. The artist will graduate with a BFA in photography from Arizona State University in May 2015.
Artist Statement:
I remember the summers of early childhood with my mother. The sounds of the Cure and Prince still bring back memories of seeing her get ready for an evening out. I watched her put on makeup, color her hair, and paint her nails with the eyes of a loving and curious daughter who came too soon. As weeks together passed, I feared the season's end, knowing that once again I'd be left watching from the living room window as she drove back to a life that I was not a part of.
I was raised by my grandparents but born the daughter of a woman only sixteen years my elder. At eighteen, she moved to the city to continue her education and explore young adulthood while I spent my childhood trying to understand myself in relation to a family that did not look like the ones I saw in books and movies. Now I seek to learn about families similar to my own and to create the representation of young motherhood that I searched for growing up.
The following photographs, interviews, and collected snapshots are from the families of women who had children before reaching adulthood. Though united by this single, defining event, each family has faced situations unique to their own history. For some, teen pregnancy was confusing and alienating, for others it was an opportunity for new beginnings. Whether married or single, holding a GED or a Bachelors degree, working as a business owner or a homemaker, each mother has found different ways to create a life for herself and her family despite the difficulties brought to them by their initial circumstances. Through conversations and photography, they have given me a glimpse of their lives, sharing with me the joys and struggles that followed a decision made early on in the mother's life.
Gallery Hours:
Local First Arizona staff:
Monday-Friday, 9 a.m.-5 p.m.
Gallery staff:
First Friday, 6-10 p.m.
Third Friday, 6-9 p.m.
Saturday, 12-4 p.m.
Or by appointment, scheduled by E-mail.
Modified Arts
407 E. Roosevelt St.
Phoenix, AZ 85004
www.modifiedarts.org