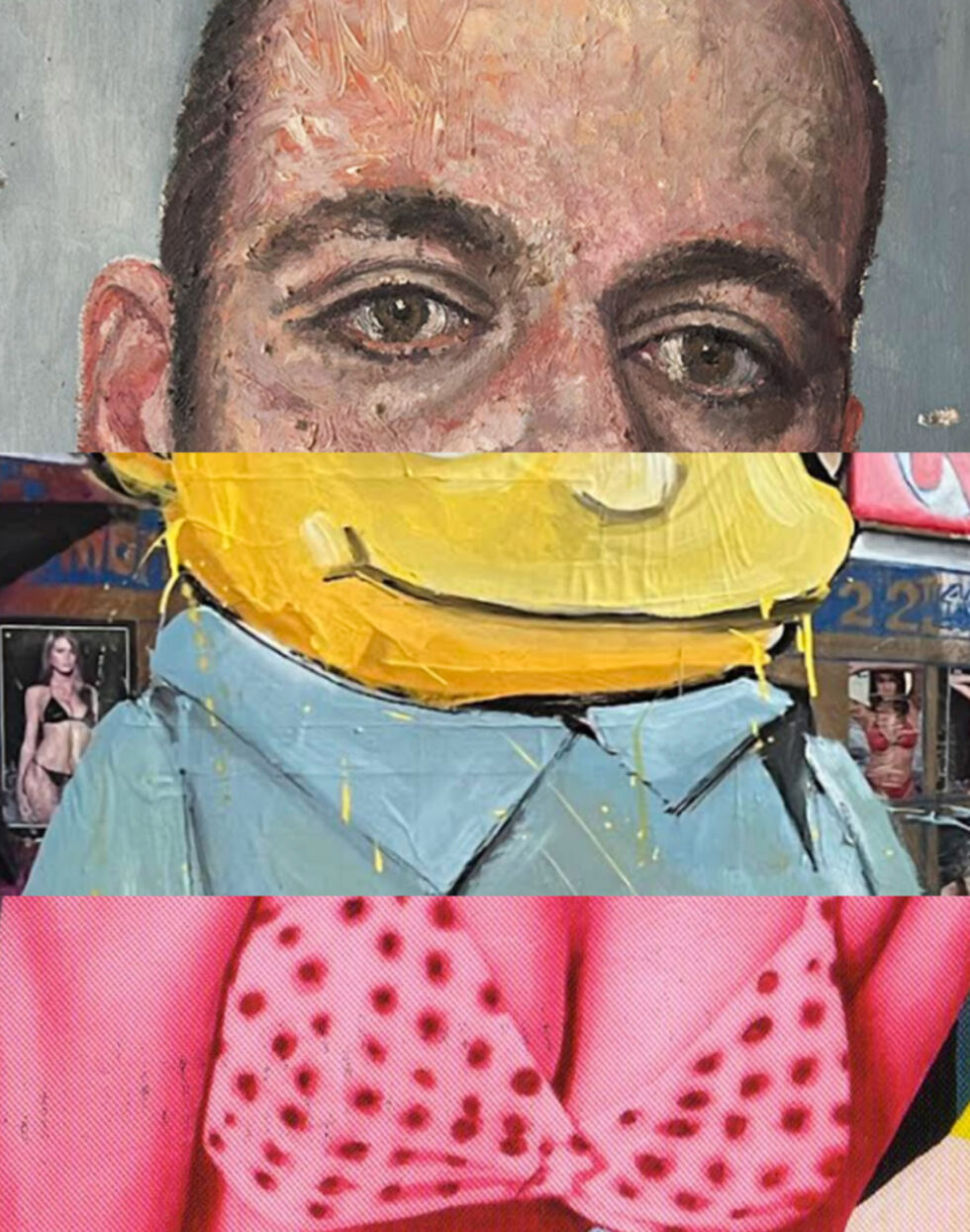 Graphic from top to bottom: David Dauncey, Randy Slack, James Angel
D A T E S
October 20 – December 9
Opening Reception: October 20, 2023. 6 to 9pm
Closing Reception: December 9, 2023. 6 to 9pm
Modified Arts, the heart of the Roosevelt Row Downtown Arts District, celebrates the founding members of the visionary art collective known as "3CarPileUp." Comprised of three remarkable individuals, – James Angel, David Dauncey, and Randy Slack – they ignited a creative dynamism that not only captured the essence of time spent in their downtown studio but also catalyzed profound contributions to our ever-evolving art community. Against the backdrop of an approaching downtown transformation, they forged an oasis of artistic expression in the middle of the Phoenix Business District, garnering national attention and culminating in the establishment of the annual Chaos Theory exhibition. Now at Legend City Studios, it is maintained to this day by artist Randy Slack and has become a cornerstone of our local arts scene.These pioneers, alongside fellow downtown trailblazers, redefined contemporary art in Phoenix, inspiring countless emerging local talents. Join us at Modified Arts Gallery and witness the enduring power of our creative community. As we pay homage to 3CarPileUp's ongoing legacy, their indomitable spirit continues to inspire.
Randy Slack is a Phoenix native and self-taught, full-time artist. He co-owns Legend City Studios in downtown Phoenix and is a co-founder of the artist collective 3CarPileUp and curator of the Chaos Theory group exhibition now in its 23rd year.

David Dauncey was educated at Bristol University in the West of England, studying ceramics and Fine Art, and it was at this University that he met his first future wife, an American Photography student, and a few years later, after they married, he relocated with her to the United States.

James Angel's journey is a testament to passion and perseverance. The dedication to his craft has led to a list of meaningful contributions both here and away, solidifying his reputation as a formidable creative. Through the transformative power of art, he continues to impact and inspire along the way.