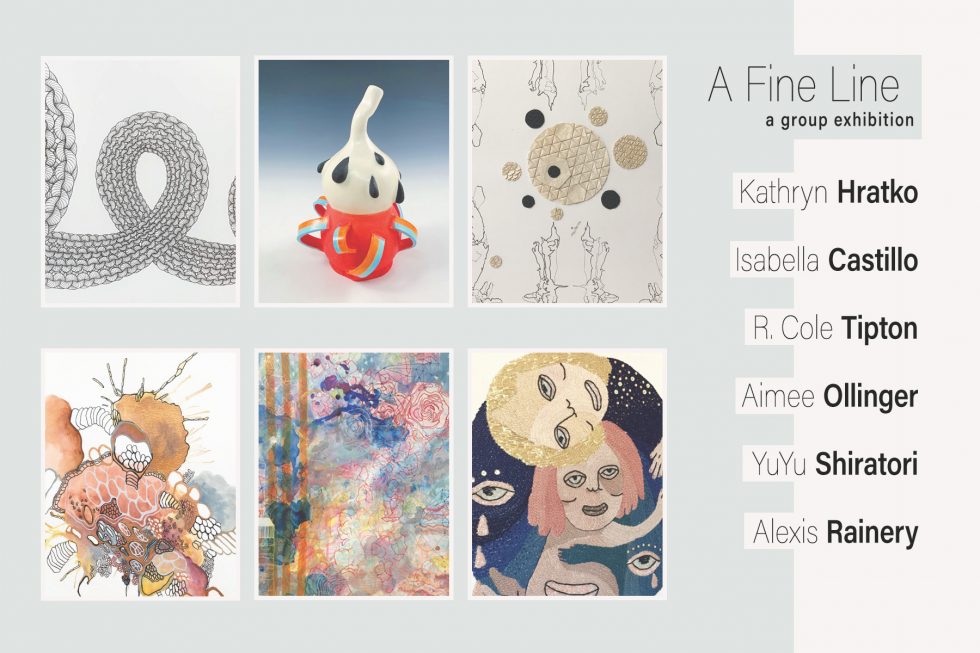 D A T E
June 21 – July 13
Kathryn Hratko, Isabella Castillo, R. Cole Tipton, Aimee Ollinger, YuYu Shiratori, & Alexis Rainery
Opening Reception
June 21
Closing Reception
July 5
Modified Art proudly presents A Fine Line. This group exhibition explores the multifaceted dimensions a single line can uptake within illustration, embroidery, ceramics, and origami. When coupled with color, precision, boldness, or fluidity, each piece relies on contours to construct meticulously arranged compositions and objects. Intersecting the conceptual qualities of craft and labor that are required to produce works of art, these works exemplify not only detailed craftsmanship but also artistic rigor and vision.
Gallery Hours:
Local First Arizona staff:
Monday-Friday, 9 a.m.-5 p.m.
Gallery staff:
First Friday, 6-10 p.m.
Third Friday, 6-9 p.m.
Saturday, 12-4 p.m.
Or by appointment, scheduled by E-mail.
Modified Arts
407 E. Roosevelt St.
Phoenix, AZ 85004
www.modifiedarts.org