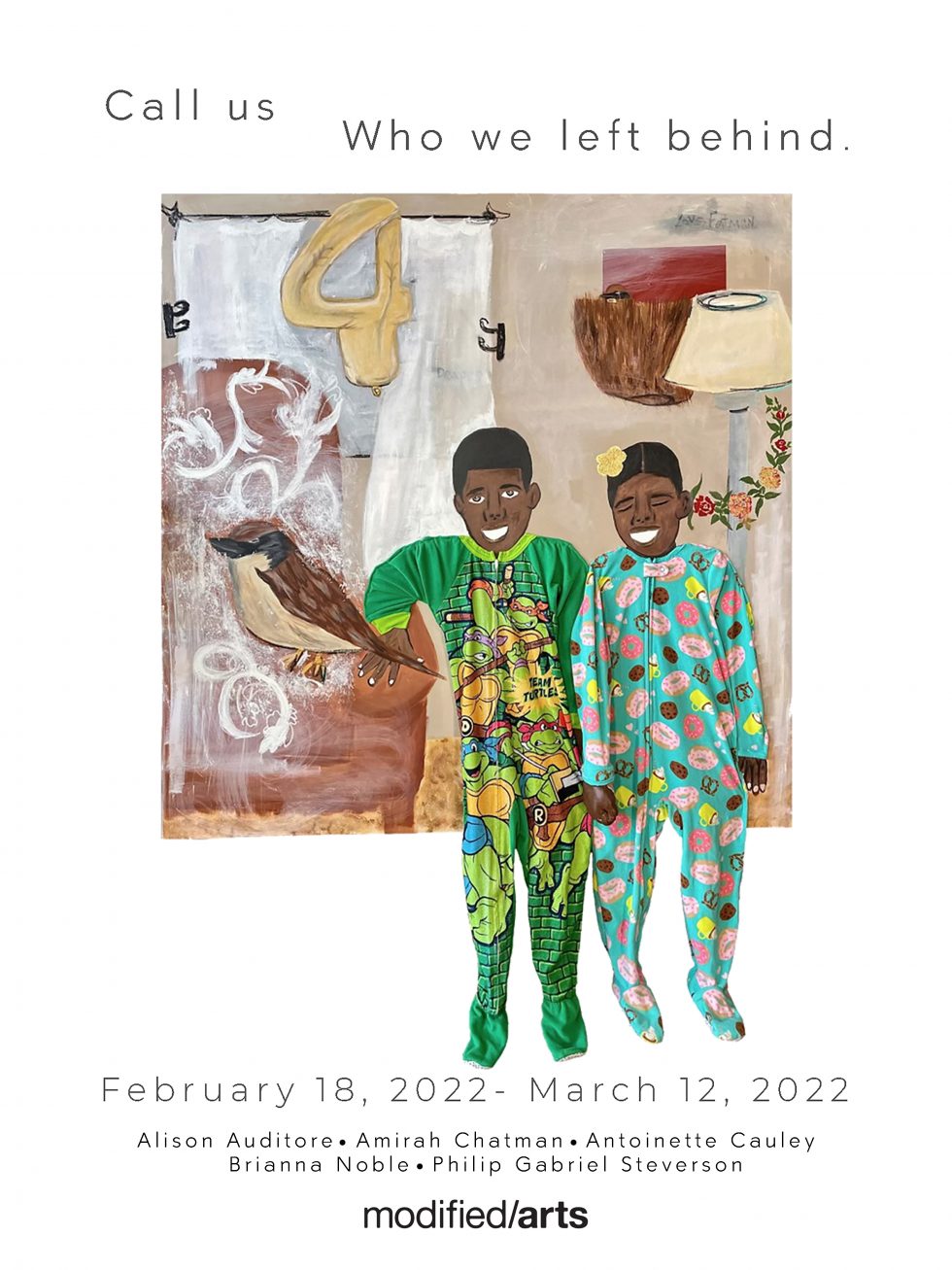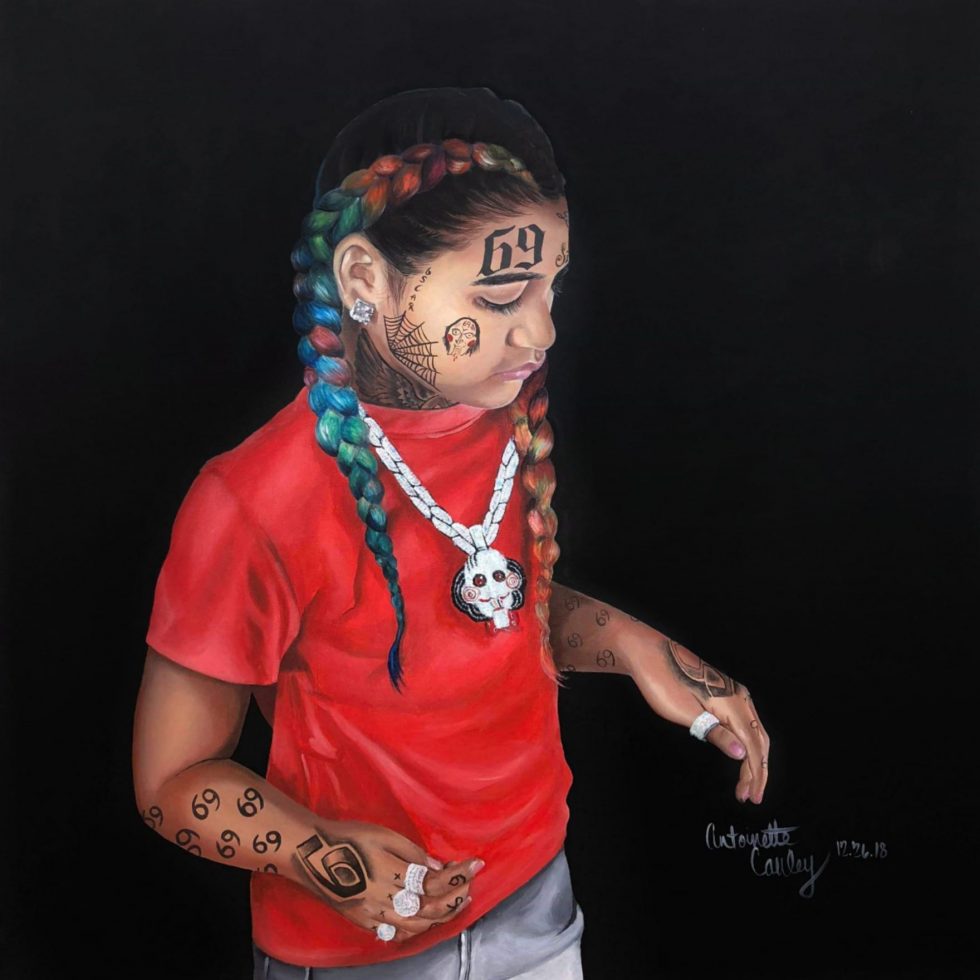 Modified Arts presents Call us who we left behind.
"The earth is a magic act;
Each second something beautiful
On its stage vanishes,
As if merely going home.
We have no word
For becoming a ghost or a memory.
To be a member of this place
Is to remember its place,
Its longitude of longing.
This elegy, naturally, is insufficient
Say it plain.
Call us who we left behind. "
-Amanda Gorman, "In The Deep"
Call us who we left behind captures the tumultuous pain of Black trauma and transforms it into a vision of hope and healing. The work of Alison Auditore, Antoinette Cauley, Amirah Chatman, and Philip Gabriel Steverson navigate the stages of grief as they seek to redefine healing from mental illness, violence, death, and cultural erasure. In these moments of reckoning, these four artists look towards their past selves and the parts they've left behind in order reclaim their voices for the future.
Gallery Hours:
Local First Arizona staff:
Wednesday-Friday, 9 a.m.-4 p.m.
Gallery staff:
First Friday, 6-10 p.m.
Third Friday, 6-9 p.m.
Saturday, 11-3 p.m.
Or by appointment, scheduled by E-mail: [email protected]

Modified Arts
407 E. Roosevelt St.
Phoenix, AZ 85004
www.modifiedarts.org