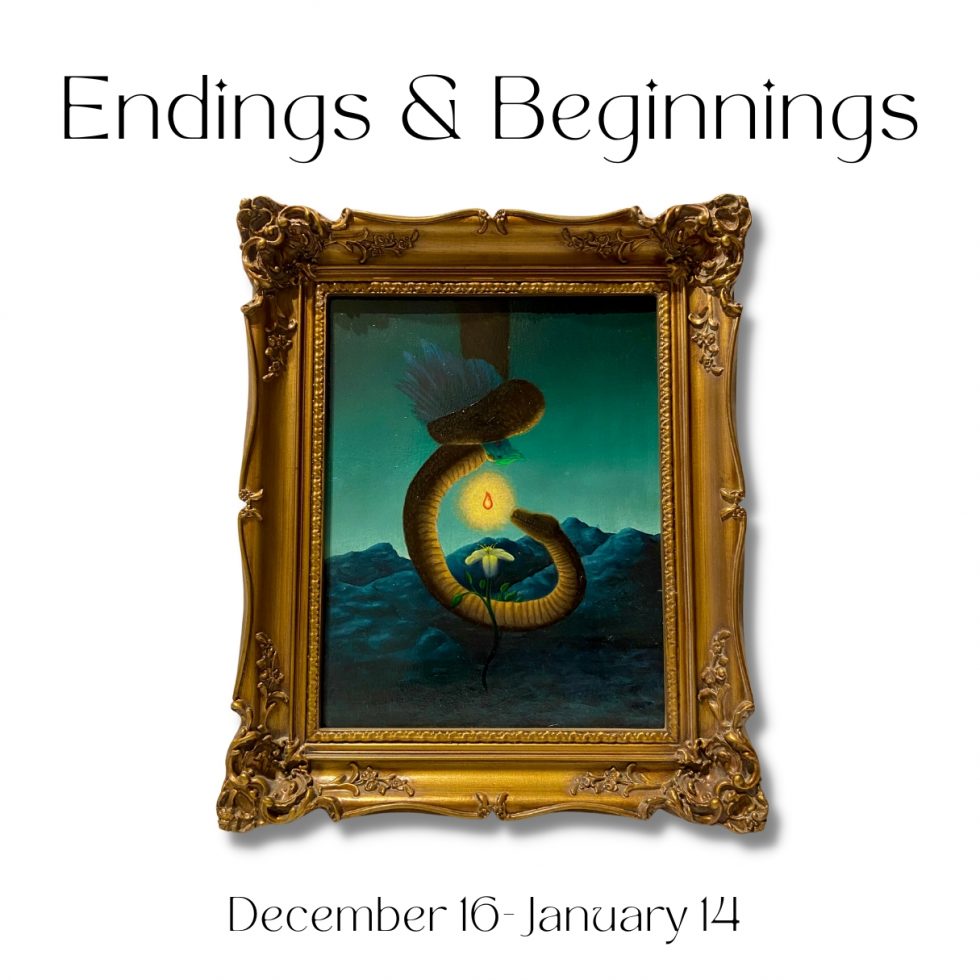 2des
Alexandra Catalina
Amanda Adkins
Andrew Lee
Ashley Macias
Brittney Wegener
Cha Gutierrez
David Andersen
Fernando Cabrera Gonzalez
Godshand Owusu-Appiah
Granville Carroll
Janel Garza
Jennyfer Stratman
Lily Reeves
Mario Garcia
Michael Afsa
Regan Henley
Sharon Stelluto
Wiley Wallace
December 16-January 16
Opening Reception Dec. 16, 6 to 9 p.m.
Closing Reception Jan. 14, 11 to 3 p.m.
Endings & Beginnings will close out our year and bring in 2023 with topics of keeping time and holding space, reflecting on the past and making intentions for the future, death and life, and endings and beginnings. With nineteen artists exhibiting a variety of mediums, we can't wait to inspire your New Year! Food and drinks will also be available at the opening reception. Let's get the party started! If you haven't visited us this year, don't let this be the one you miss.