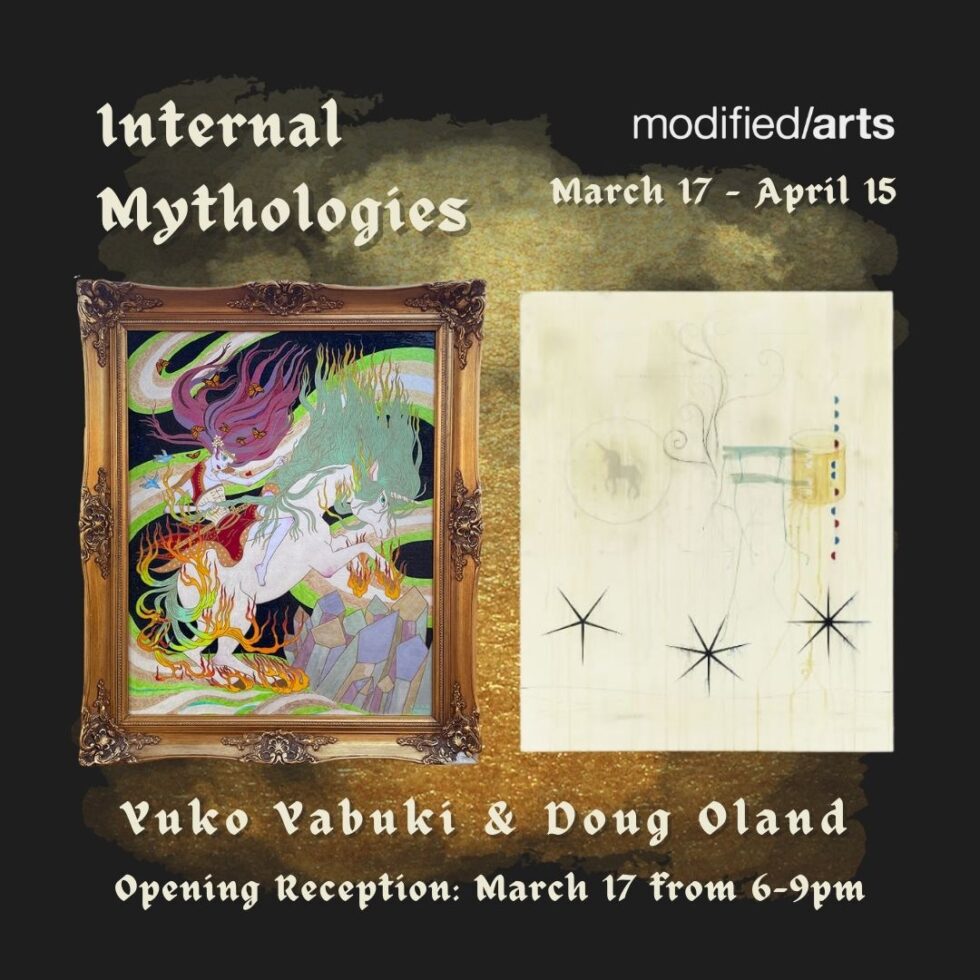 March 17 – April 15
Opening Reception: Friday, March 17 from 6-9 pm
What are the myths we are influenced by ushering us through life? Whether ancient or modern, the stories we tell ourselves impact how we engage with the self, others, and the natural and metaphysical world. In this exhibition, artists Yuko Yabuki and Doug Oland express the internal mythologies that have formed while remaining open to the necessary transformations as alchemists of their perceptions. Come see more in "Internal Mythologies" opening this Friday, March 17 with a reception from 6-9pm. We can't wait to see you all there as we explore the magic of internal mythologies!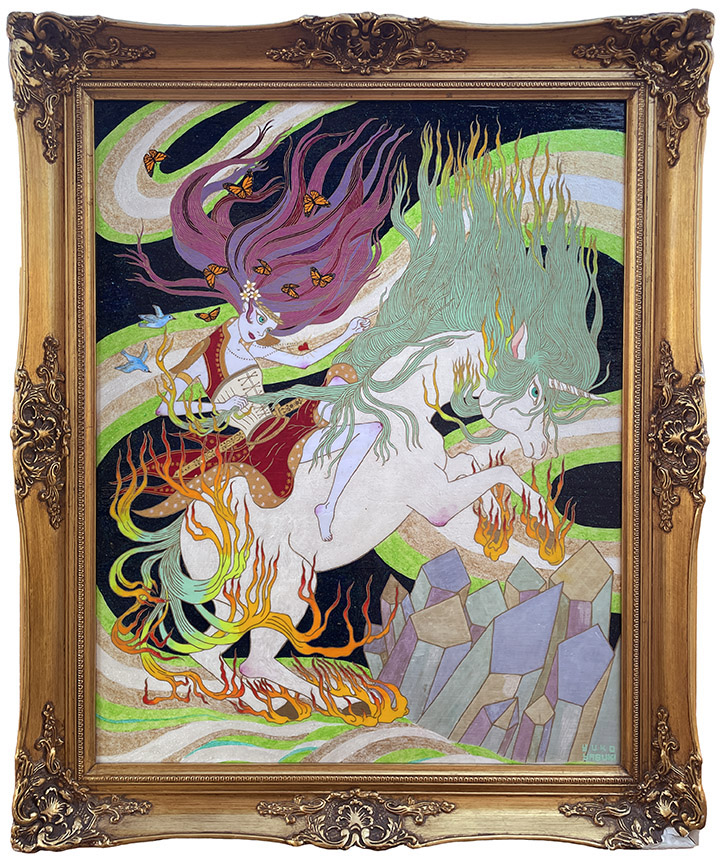 Yuko Yabuki was born and raised in Japan. She studied graphic design in Art College in Tokyo. After moving to the United States in mid 1990s she decided to focus on developing a fine arts career.

Yabuki's influences include traditional and contemporary Japanese imagery, European art history, fashion, subculture art and fine art. Her background in graphic design and
tattooing also inspire the overlook and storytelling quality of her work. She refers to her art as "hybrid mythology" that is guided by both from eastern and western cultures.

Today, she lives in Tempe and maintains a studio space in the Grand avenue arts district in Phoenix. She has shown her work in various venues including tattoo conventions and local art spaces such as Legend City Studios, Tempe Center for the Arts, and Phoenix Airport Museum. You can find one of her murals currently in the Sakehaus sushi restaurant on Roosevelt Row.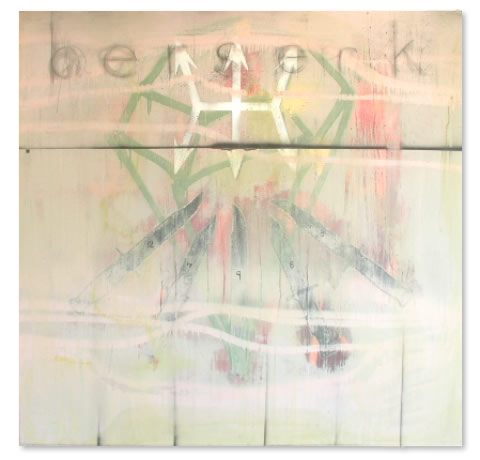 Born the first son of a self-made seamstress and a technical draftsman in Philadelphia, Doug Oland was encouraged to pursue self-expression and creativity. Attending Stephen F. Austin State University as an undergrad studying Fine Arts allowed Oland to experience many disciplines, honing his talents in sculpture and drawing. Searching for a deeper and uniquely expressive message to his art, Oland pursued a masters degree in Fine Arts at Michigan State University.
my paintings are meant to be perceived as visual experiences within the body producing visceral responses that relate to the beauties and fears of being mortal. this mortal predicament leaves us with an appreciation of life, created by the shapes, colors and marks within each painting. each work is lead by intuition, trusting that i will leave some evidence of thoughtfulness and understanding of my contemplations.
Oland has worked in many art related fields, including working as a studio assistant, art teacher, preparator, gallery director and art installer. As a member of the Phoenix art community he has exhibited in several local art spaces such as Holgas, Anti Space, Insane Luck Studios, Studio Lodo, and Art One.