March 16 – April 14, 2012
Opening Reception: March 16, 6-9pm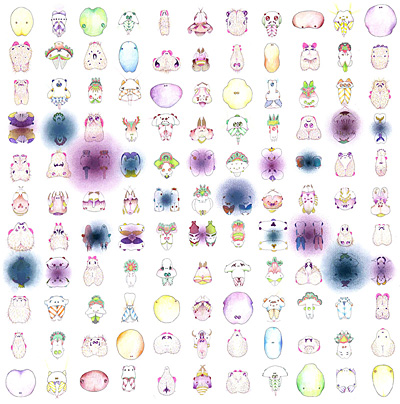 Modified Arts presents Phoenix+, a social-curated group exhibition of works from Phoenix and beyond. Phoenix+ is based upon current internet search trends which give higher quality scores to web pages that are validated by a "Like" or "Plus" action. This exhibition concept applied a similar method of validation to works of art, asking artists, curators, and anyone who supports the art community to recommend another artist's work for this exhibition.
Artists include:
Jamie Bonnell
Jennifer Campbell
Kevin Caron
Craig Chapple
Sean Deckert
Andrew Fallat
Jake Fischer
Hank Fries
Louis Giordano
Andrew Hammerand
Christopher Jagmin
Dan Lam
Robert Brandan Martinez
Constance McBride
Elysia Michaelsen
Bucky Miller
Greg Mocilnikar
Crystal Phelps
Eduardo L. Rivera
Luis A Salazar
Chris Swanberg
Kaori Takamura
Justin Tang
Fred Tieken
Rossitza Todorova
Galen Trezise
Dan Vermillion
Angela Young
(Image: "Arachnid Network (Assistants)" 2010 by Galen Trezise)