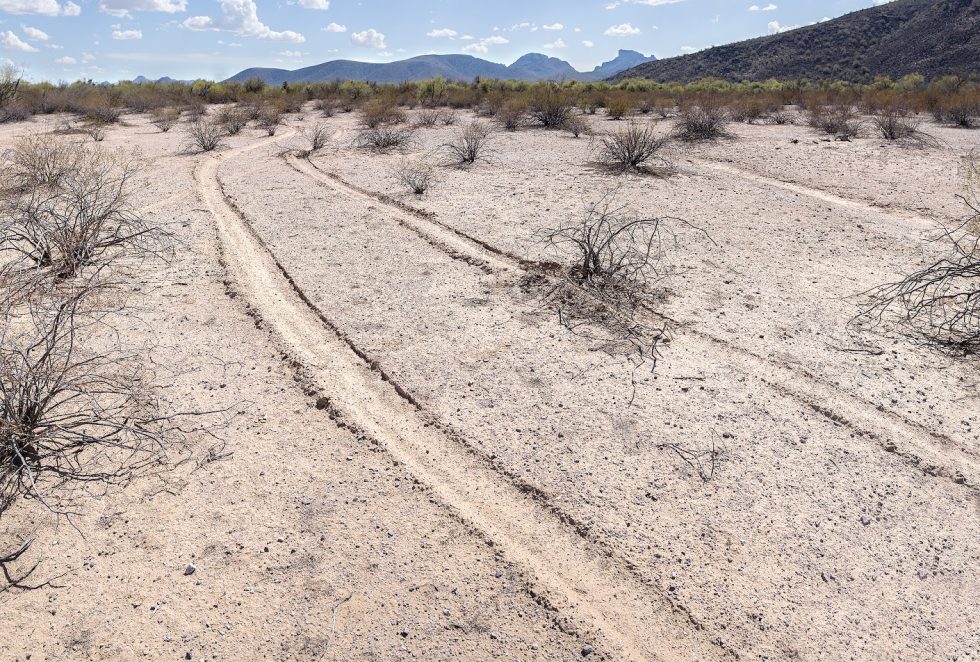 "To Live Without Borders"

Andrew Caruso, Janet Diaz, Sam Fresquez, Taylor James, Humberto Saenz, Miriam Del Saz
Curated by Andrew Caruso
September 15 – October 14, 2017
Opening Reception: Third Friday, September 15, 6-9pm
Closing Reception: First Friday, October 7, 6-10pm
"To Live Without Borders" examines issues of otherism and the division of people. Collectively, Miriam Del Saz, Taylor James, Janet Diaz, Sam Fresquez, Humberto Saenz and Andrew Caruso open up a dialog addressing the impact of borders and barriers, both real and Imaginary in the American Ethos.
Taylor James has spent time living in the Midwest, Northeast, Southeast and now the Southwest. Much of his work deals with humans and their interactions with the environment. He graduated from Savannah College Of Art and Design, with a BFA in Photography and just recently finished his MFA in Photography at Arizona State University.
Sam Fresquez is a Phoenix based intermedia artist who often focuses on the use of text in her work. She explores bringing calligraphy into mediums such as fibers, wood and paper. Her art explores many concepts including religion, family culture and sexuality. Above all, her work talks about the crossroads and intersections between them. Oftentimes using interviews, book passages, prayers and quotes to do so.
Humberto Saenz is a Mexican artist currently residing in San Antonio, Texas. Humberto's artwork is exhibited throughout the United States and internationally in solo, juried, and invitational exhibitions. Humberto currently holds the position of Assistant Professor, and Graduate Faculty at the University of Texas at San Antonio. Humberto mentors students in traditional and contemporary approaches to printmaking in introductory, intermediate, and advanced level printmaking courses.
Andrew Caruso is a Phoenix based artist and native currently working on his MFA at Arizona State University. Andrew's work focuses around issues of otherism and the division of people in communities, more specifically the communities in the greater Phoenix area. Much of the current work examines barriers both real and imagined. The causality between language barriers and missteps in our education system are prevalent themes in his work.
Miriam Del Saz, is a Senior Research Technician at the Research Center for Art and Environment at Universidad Politecnica de Valencia(UPV), Spain. Her work deals with the transformation of public spaces and how we interact with them. She has exhibited, lectured, and conducted workshops in Europe, US, and Latin America, and is currently a doctorate student at UPV-Facultad de Bellas Artes San Carlos (School of Art).
Janet Diaz is a first generation Mexican America Artist based in Phoenix, Arizona. Much of her practice and research focuses on migratory issues that occur along the Unite States and Mexican border. Through this research, Diaz draws inspiration documenting what lengths people will go to achieve a future often called the "American Dream."
Gallery Hours:
Local First Arizona staff:
Monday-Friday, 9 a.m.-5 p.m.
Gallery staff:
First Friday, 6-10 p.m.
Third Friday, 6-9 p.m.
Saturday, 12-4 p.m.
Or by appointment, scheduled by E-mail.
Modified Arts
407 E. Roosevelt St.
Phoenix, AZ 85004
www.modifiedarts.org