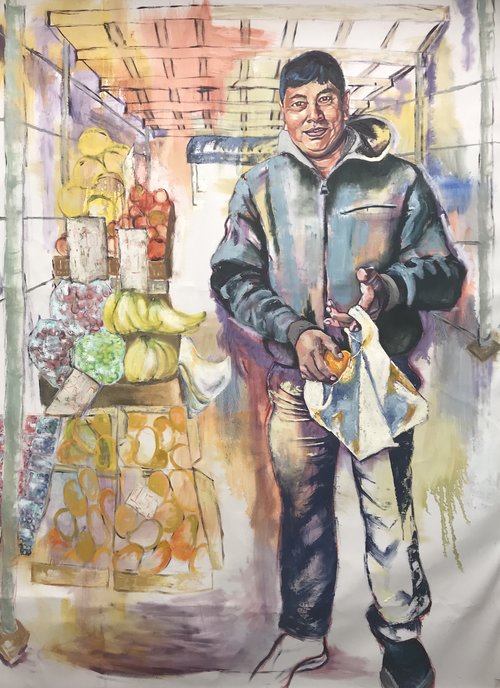 D A T E
September 20th – October 12th, 2019
Margaret Zox Brown: Kindred + Geoffrey Bohm: Anasazi Blues,  
in duo solo exhibitions.
Opening Reception
September 20, 6-9pm
Closing Reception
October 4, 6-10pm
Modified Arts proudly presents
Margaret Zox Brown: Kindred + Geoffrey Bohm: Anasazi Blues,
in duo solo exhibitions.

Margaret Zox Brown's Kindred is more than just a series of portraits of New Yorkers. It is the discovery of the soul of her subjects through personal connection, an expression of the relationship between artist & subject. About the work Brown states, "Each painting reflects not merely my bond with the subject, but rather anyone's possible kinship with what they recognize emotionally. Each subject has a brilliant essence that is part of my New York."

Geoffrey Bohm's Anasazi Blues centers around the trials & tribulations Bohm went through while coming of age in Arizona. He uses Southwestern culture & symbolism joined with themes of humor, despair, & the human condition to reflect on & challenge what is commonly expected from art of this region. Bohm's work is prominently figurative in an attempt to capture a new phase of Southwestern art.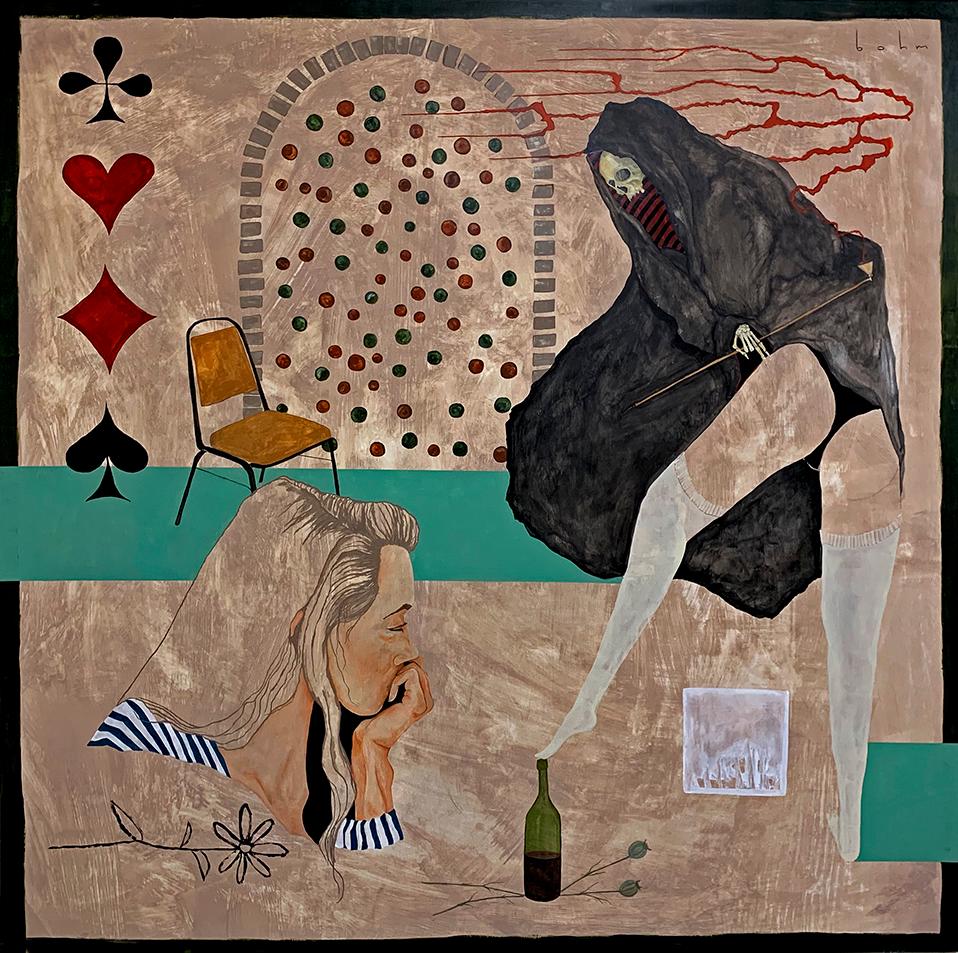 Notes from the curator:   In looking for work that addressed the human figure I came across Margaret Zox Brown. I immediately stopped & looked, Brown has a way of capturing an essence that is not easily reproduced. I felt the presence of the subjects, their faces & postures reflected a way of being that I immediately connected to. In Kindred, Brown paints everyday people in their everyday environments, in a more than everyday manner. By choosing to abstract her subjects' surroundings in a mostly warm and non-local color palette and by focusing on the face and hands, she brings out the brilliance & soul of her subjects.   I had met Geoffrey a couple of years prior to this exhibition & had always wanted to curate a show featuring his work. Bohm's use of humor as a way of perceiving the hardships in life resonates with me. His compositions often include text that nudge the viewer in certain directions while still leaving enough room for interpretation. An often muted color palette aptly reflects the vulnerabilities and faults of his subjects. He explores his own passions, fears, & struggles through these same subjects & in the process enables the viewer to bring their own psyche into the experience.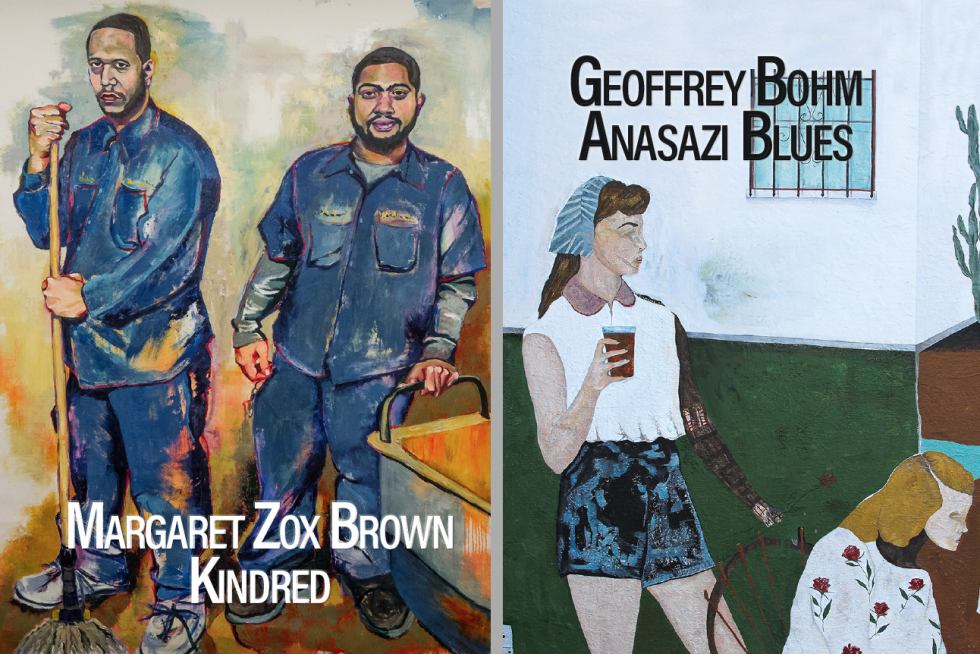 About the Artists:

Margaret Zox Brown, like much of her family, is a lifelong Manhattanite. She studied oil painting at New York City's culturally rich 92nd Street Y for 29 years until 2016. There, Margaret expanded her color language to include transparent colors, learned concepts like the flat picture plane, and most important, made a thorough study of Art History. Margaret continues to live and work in New York City, showing at different galleries and selling from her studio in the Garment District while actively pursuing more public venue opportunities all over the world.  

Geoffrey Bohm is a multimedia artist and painter living and working in Phoenix, Arizona. A self-taught artist; Bohm began experimenting with various mediums from illustration work to ceramics and glassblowing. In 2012 he began focusing on painting and mixed media. His work is a boozy nod to the hard-times in life and the strange and beautiful things living through it all.