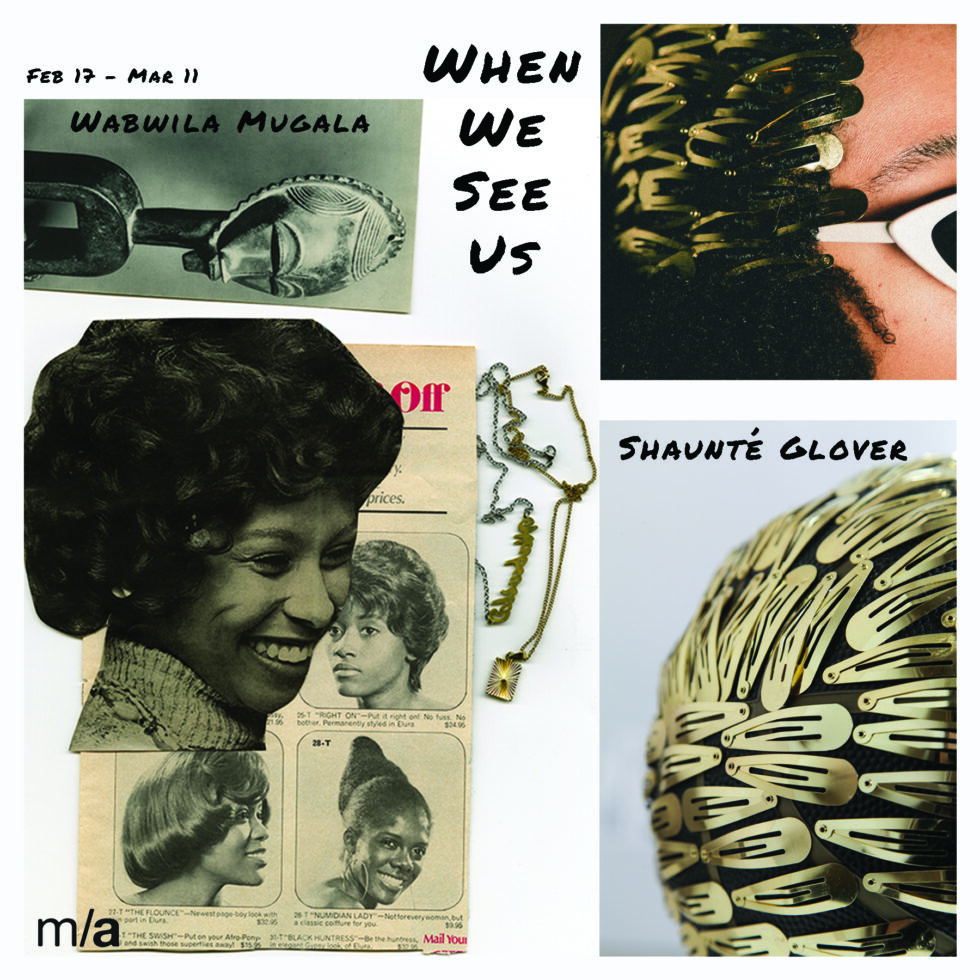 Opening Reception: February 17, 2023
Closing Reception: March 11, 2023
Modified Arts is pleased to present When We See Us, featuring artists Shaunté Glover and Wabwila Mugala.
When We See Us confronts the fluid and complex identities that converge at the crossroads of gender, race, and cultural history. Exploring Black self-representation through sculpture, photography, collage, and assemblage, Shaunté Glover and Wabwila Mugala offer a space of refuge to reflect on collective memories and Black histories left outside the archive.
Shaunté Glover presents a series of work that explores her experiences of Black girlhood, adolescence, and womanhood through the lens of basketball. In this new body of work Glover uses sculpture, photography, and assemblage to explore the realities that reside at the intersections of a Black Lesbian identity.
On February 17th, 2022 Brittney Griner was detained by Russian officials for the possession of vape cartridges with oil derived from cannabis. There was no public announcement of her arrest, and it wasn't until a full seventeen days later on March 5th that news of her detainment broke. On August 4th Griner was found guilty of drug possession, and sentenced to nine years in prison. Glover began making this work in the midst of the uncertainty surrounding Griner's case. The layout of the show illustrates the journey from girlhood to elderhood. Starting with a pair of basketball hoops adorned with barrettes and twin bead hair ties that are commonly associated with young Black girls. Following, are a series of self portraits and a pair of basketballs that depict the simultaneous fetishization and perceived aggression of the white gaze onto Black adolescence and womanhood. In these images and sculptures the gold and black snap hair clips form a tight protective shield around both the artist and the basketballs.The show is punctuated with a backboard made of pink foam sponge rollers that act as a stand-in for Black Elderhood. This body of work pays tribute to Brittney Griner, Luisa "Lucy" Mae Harris, and the many other half-told/untold stories of Black women and girls in Basketball.
Wabwila Mugala exhibits a collection of works that engage with what feels both inherently familiar and foreign. Within the works, these tensions are embraced by way of layering images, symbols and patterns that speaks to the entirety of Mugala's being. The process of collage allows for artifacts, language, and textiles that evoke familiarity to be juxtaposed in a manner that speaks to an interwoven matrix of cultures, language, and identity. There is beauty to be found in designing patterns and allowing their intricacies to exist as both a design choice and memory. They speak to the complexities of authenticity and cultural appropriation. For some, it is exoticism, while for others it is an invitation home. By speaking to her particular experiences that touch upon many intersections of identity and geo-politics, Mugala creates an open space where connections can be made across cultural backgrounds, insecurities, desires, and interests.
Curated by Merryn Omotayo Alaka with support from Melissa Koury and Modified Arts.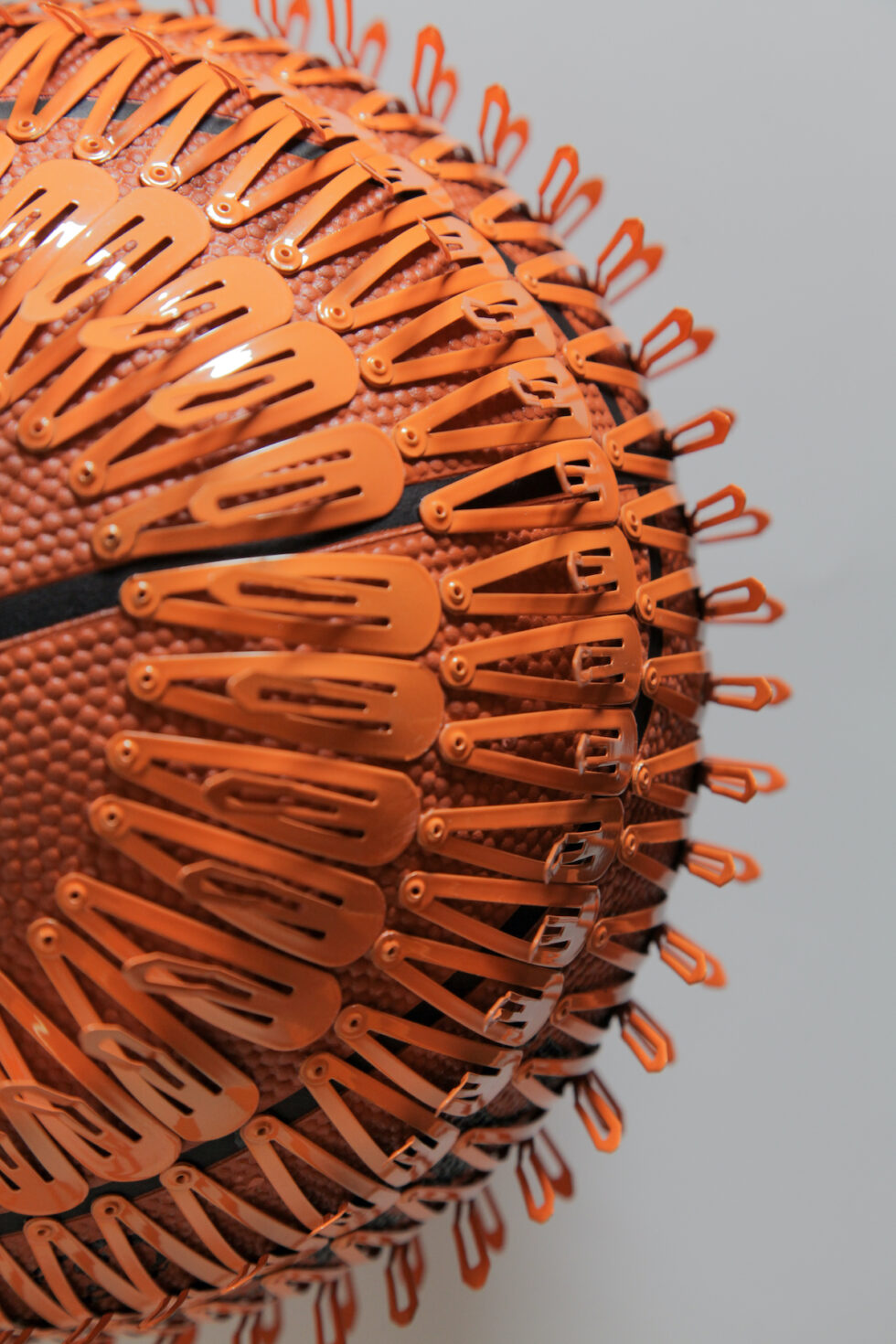 Raised in Phoenix and trained in photography, Shaunté Glover builds a visual language that pulls from her childhood in South Phoenix, using materials and iconography that have been a constant in her life. Glover employs utilitarian objects such as basketball equipment, hair accessories, and sneakers as well as materials like doily, can tabs, and soap. With these elements Glover pulls from her personal experiences to assemble narratives around Blackness, building space within contemporary art for people who look like her.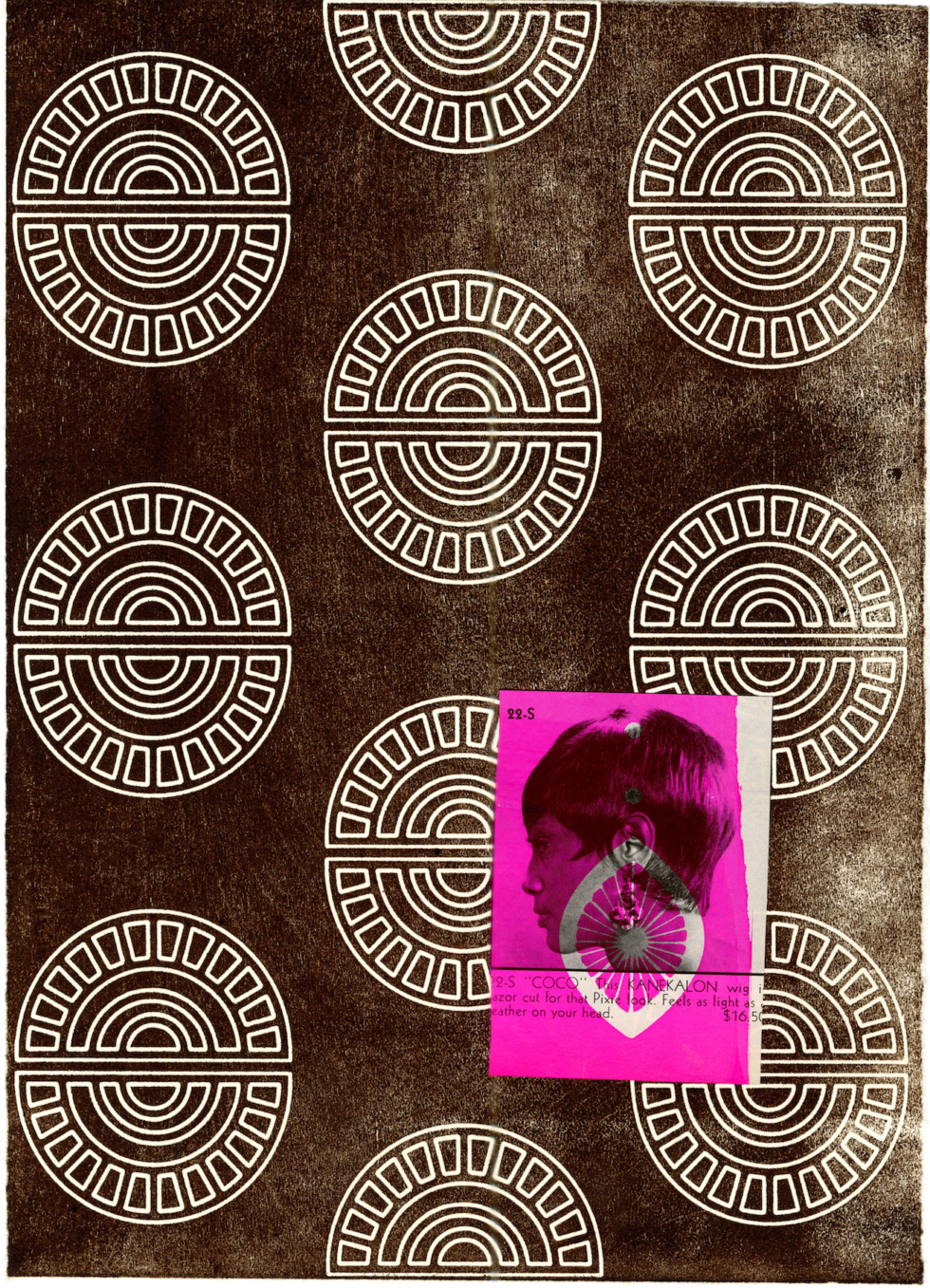 Wabwila Mugala was born in Kitwe, Zambia and is local to Charlotte, NC and Phoenix, AZ. She spent her early childhood in Stockholm, Sweden and has lived throughout the US most of her life. She graduated with a BFA in New Media and Design at UNC Greensboro and is a current MFA at Arizona State University.