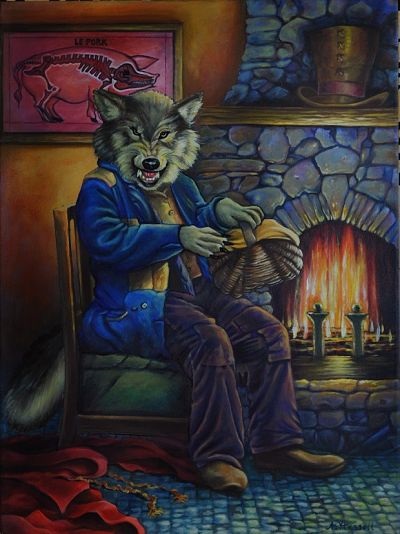 "The Punkin Giant" Annette Hassell
Perihelion Arts presents
Chimerical
April 18-May 10, 2014
Opening reception: Third Friday, April 18, 6-9pm
Closing reception: First Friday, May 2, 6-10pm
Perihelion Arts is excited to host an exhibition that features offerings from the imagination of each artist; sometimes spirited and fanciful, sometimes dark or unusual, and always outside of typical day to day realities and norms. This group of artists were selected because of their exceptional work that showcases their respective and unique skills, styles and intriguing perspectives. The exhibition features artists Annette Hassell (LA), Robert Pollard (OH), and Matt Dickson (AZ), along with an array of artists local and national.
Featuring: Annette Hassell, Robert Pollard, and Matt Dickson
With: Jad Fair, Mark Keffer, Eric Finzi, Joshua Petker, Bill Dambrova, Kenneth Richardson, Leigh Salgado, Mike Goodwin, Yuko Yabuki, Dayvid LeMmon, Ari Lankin and Mykil Zep.
With a special video installation by GX Jupitter-Larsen
Gallery Hours:
Local First Arizona staff:
Monday-Friday, 9 a.m.-5 p.m.
Gallery staff:
First Friday, 6-10 p.m.
Third Friday, 6-9 p.m.
Saturday, 12-4 p.m.
Or by appointment, scheduled by E-mail.
Modified Arts
407 E. Roosevelt St.
Phoenix, AZ 85004
www.modifiedarts.org